Astral Tarot Box [Limited Edition]
$77.00
Or 6 payments from

$12.83
What's this?
$77.00
Or 6 payments from
$12.83
What's this?
You Are Purchasing The Limited Edition Astral Tarot Box 
(this is not a subscription to the Astral Box) 
Only Available While Stocks Last.
*worldwide shipping available to only US, CAN, NZ, AUS, UK and EUROPE (See the full list in our FAQ)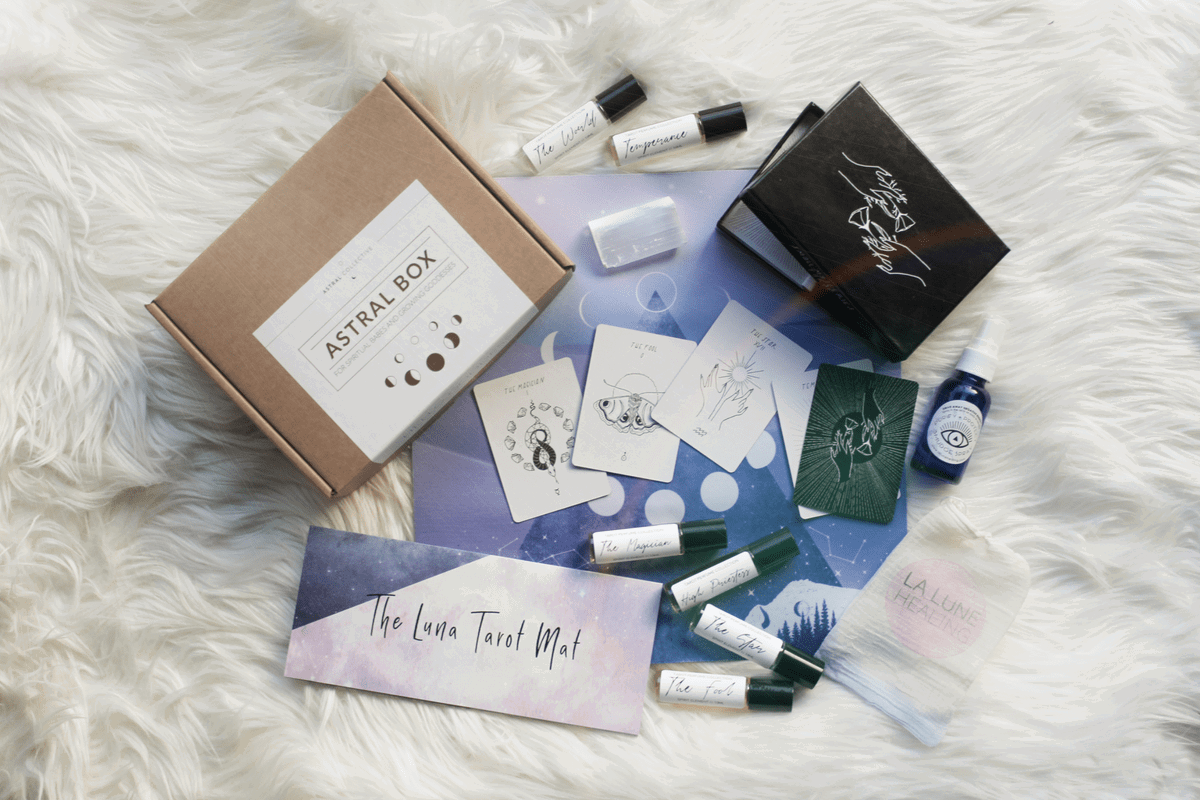 WHAT'S INCLUDED
TOTAL VALUE $140nzd

SMALL MYSTERIES TAROT DECK (Retail value $53.40)
This Tarot Deck uses stunning modern imagery inspired by nature and astrology. Comes in a unique slim box and has a little booklet to guide you.

LA LUNE HEALING SMUDGE SPRAY (Retail value $14)
Beautiful La Lune Purify & Protect Spray!
Essential to set the scene and cleanse before reading your new Tarot

SPIRIT ELEMENT PERFUME: TAROT EDITION (Retail value $32.60)
Spirit Element has created 6 different Perfumes inspired by the major arcana. Everyone will receive one perfume at random, it should be treated as if it was drawn from a Tarot deck and has a meaning just for you!

LUNA TAROT MAT (Retail value $30)
To hold sacred space and practice Tarot.
Designed with special symbology and dreamy hues.

RAW SELENITE (Retail value $10)
Connect with the moon and the raw energy of peaceful Selenite.
This Is A Limited Edition Box! Only Available While Stocks Last.