March Sacred Body Box [Limited Edition]
$77.00
Or 6 payments from

$12.83
What's this?
$77.00
Or 6 payments from
$12.83
What's this?
💌FREE SHIPPING*💌
❤️️ You Are Purchasing 1x Limited Edition March Sacred Body Astral Box ❤️️
(this is not a subscription to the Astral Box)

If you would like to Save and Subscribe to Astral Box Monthly Subscription click here.

WHAT'S INSIDE THE SACRED BODY BOX.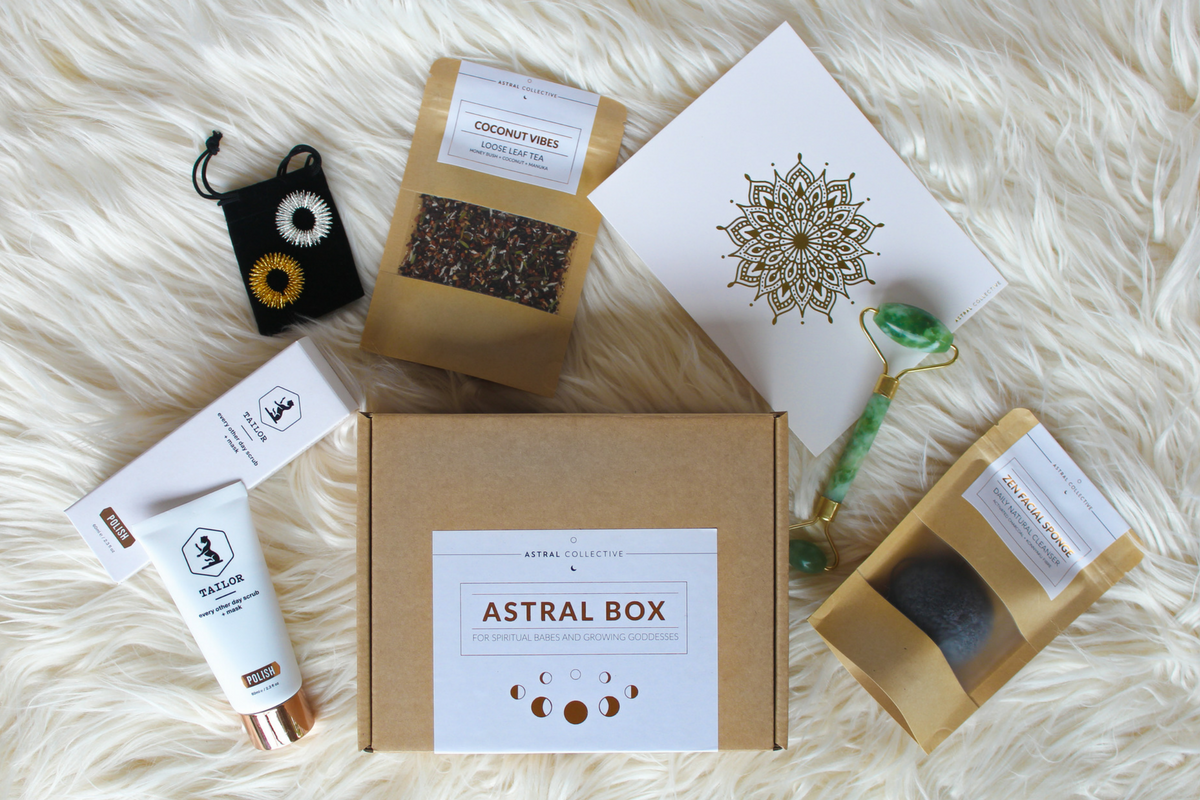 (TOTAL RETAIL VALUE: $146 NZD)

Zen Facial Sponge
Our cheeky lil' sponge gets silky soft when wet, and glides over your skin picking up oil and dirt leaving your skin feeling natural and smooth without stripping it. RRP: $17 nzd

Coconut Vibes Tea
Treat your body to a caffeine free, anti-oxidant rich tea. With the beautiful aroma of coconut you'll be feeling the tropical vibes. Feel calm, and happy with this tea! RRP: $21 nzd

Tailor Polish (Brand Feature)
Tailor is a Wellington, NZ , based skincare company that has a holistic look on skincare. Use your new scrub + mask to slay dull, flaky, breakout prone skin with Tailor Polish. Tailor Polish's dual-action formula draws out congestion and residual makeup. Revealing your skin's radiance. RRP: $35 nzd

Jade Gemstone Roller
Face massage tool to promote a toned and refreshed look. Can help to reduce puffiness, & increase blood circulation. Chinese medicine refers to jade as the "Stone of Heaven." RRP: $37 nzd

Acupressure Rings
Self-massage tool. Roll the ring up and down each finger 20 times or more to activate acupressure points. Brings circulation & provides warmth. Also used for anxiety + stress relief. RRP: $21 nzd

Gold Mandala Art Print
Mandala is Sanskrit for circle, symbolising unity and harmony. This reminds us to care for our body as a part of our own full circle, mind, body and soul. RRP: $15 nzd
This Is A Limited Edition Box! Only Available While Stocks Last.