Astral Subscription Box
The September Goddess Box Is Sold Out!
We sell out fast... but don't worry! Limited spaces becoming available soon.
Sign up to our VIP email list and we'll let you know the latest news so you don't miss out.
HIGH VIB'N LIFESTYLE INSPIRED MONTHLY SUBSCRIPTION BOX
Whether you're a Spiritual Babe or a Growing Goddess, Astral Box has all the tools you need for a life with more meaning, and daily magic.

Each box is themed to bring joy, try new things, and create daily magic, because what we do daily creates the life we want.

Curated with love and good vibes. All boxes are Cruelty Free.

*FREE International Shipping
THE SEPTEMBER BOX: GODDESS EDITION
What's inside the Goddess Box...?
Amethyst Yoni Egg:
An ancient sacred tool for spiritual transformation, awaken sensuality and health! Learn all the details in your monthly Goddess Guide
Moroccan Geode:
Open your own Geode! Reveal ancient sparkling crystals, a place for
you to hold your Goddess vibes and intentions inside.
Goddess Tea:
Heavenly Jasmine, with a dash of rose and hibiscus to relax and revitalise your inner Goddess. Drink hot on a cosy winter day or cold for summer heat.
Divinity Mist:
Let the scent of French Lavender transport you. Infused with Amethyst Crystals for more magic and easy to keep in your yoga bag.
Sandal Wood Incense:
Relax your mind and open your heart with sacred Sandal Wood Incense Cones. Use for aid to sleep or meditation.
Goddess Pendant:
An ancient symbol of internal feminine energy. Tuck it away in a sacred place or hang somewhere special.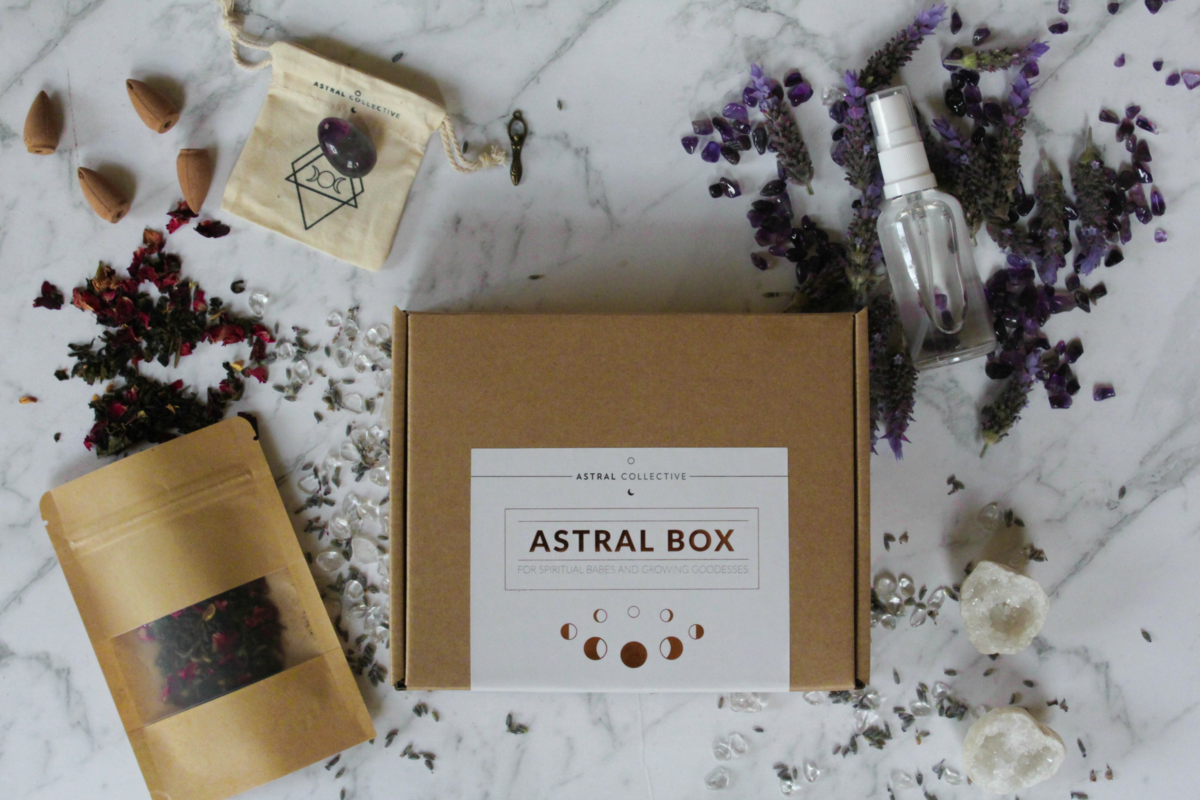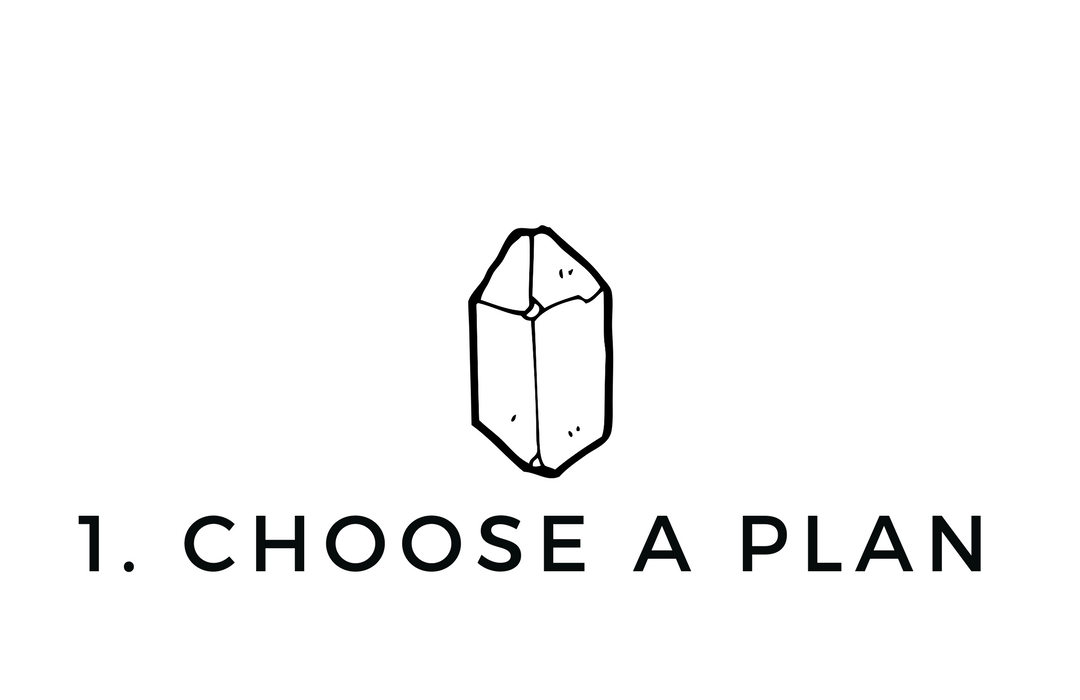 Choose the subscription plan that suits you and join the monthly magic.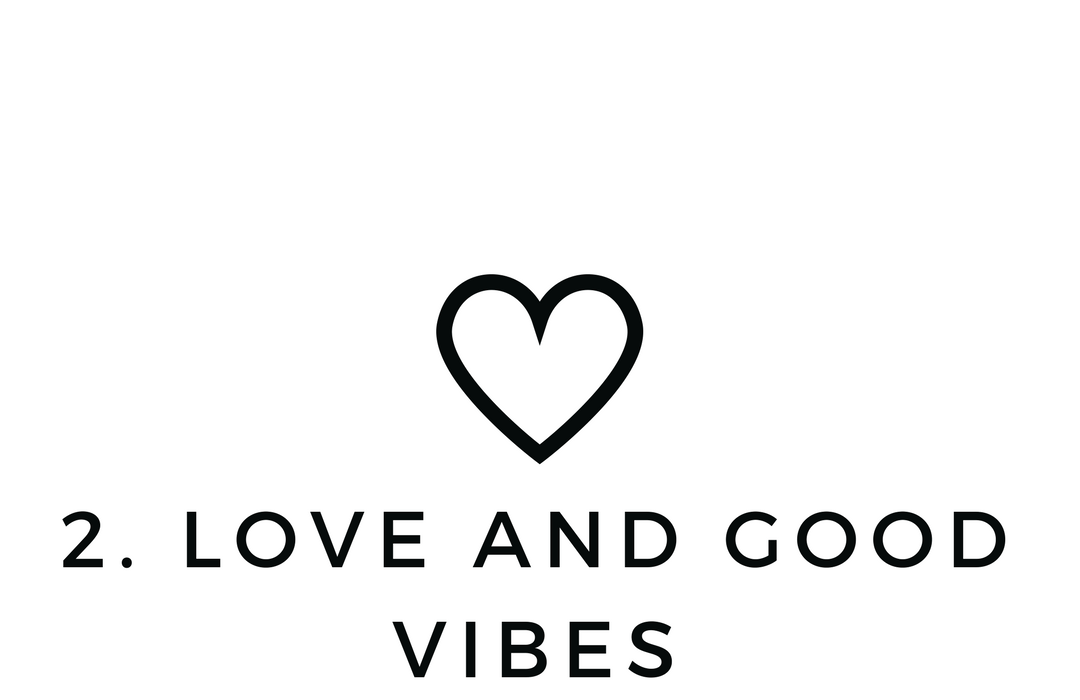 Each month is themed and curated with love and good vibes. Your Astral box is shipped automagically during the 2nd week of each month.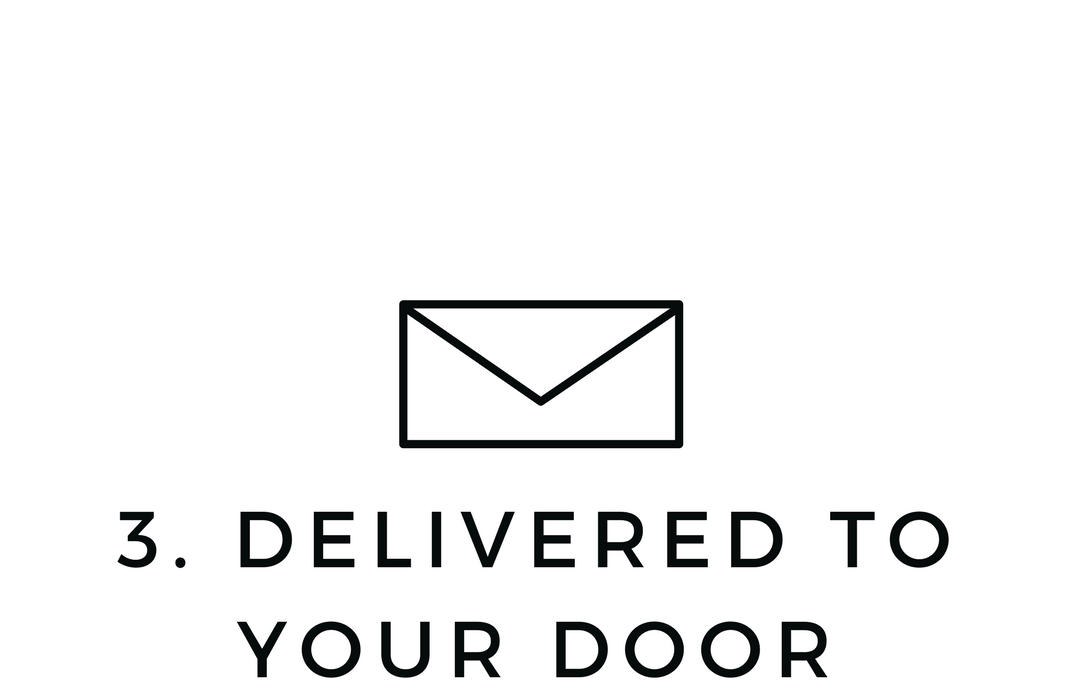 Monthly magic delivered to you. Typically babes receive their astral box during the 2nd to 3rd week of each month.
SUBSCRIPTION PLAN OPTIONS
We don't do things by halves, we aim to have 4-5 full size products in each box. Everything else is additional. Take a look below at the type of items we may include.


*free shipping applies to only NZ, AUS, US, CAN, UK and EUROPE (See the full list in our FAQ)
See what was in our previous month's Astral Box.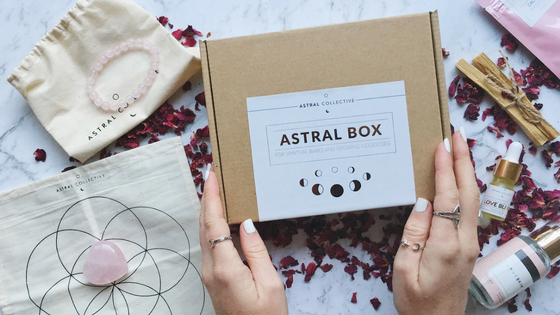 Visit our FAQ page for more information about how often you are charged, shipping times or anything else. Reach out to hello@astralcollective.com if you still need some help.
FAQ