Astral Box of the Month: Chakras
This month, our subscribers will be receiving the CHAKRA BOX  Click 'add to cart' to purchase the CHAKRA Box as a one-off item. Or click here to SUBSCRIBE to our monthly box and SAVE. Introducing our Astral Box for JULY: CHAKRA BOX  Clear and Harmonize your Chakras 💕 This month we want you to learn about...
Read the full description here.
customers are viewing this product
Customer Reviews
12/06/2019
Shardah C.

New Zealand
Tarot Box
Love the box and in love with the cards!
11/27/2019
Crystal S.

New Zealand
Tarot card box
I absolutely love these boxes, enjoy opening then and getting suprises.
11/25/2019
Rachelle V.

New Zealand
Awesome service
I purchased this box as a gift for a friend who enjoys this type of things. As a first time purchaser I appreciate the response I received both through email and messenger and the accommodating nature of the staff responding to my requests. I have looked inside the box and I love the personal hand written not that was left it makes the gift all that much special. Thank you so much
11/21/2019
Erin D.

Australia
Gorgeous Box
Probably my favourite box so far. I loved the candle making flowers, oil and online instructions. the Moss bracelet is beautiful too, I wear it all the time. Wonderful fun box.
11/13/2019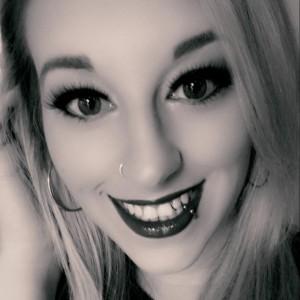 AA
Ashlea A.

Australia
Love it!
The perfect little package! The moss agate bracelet is just what i need right now and the sliced agate is super cute :)
10/25/2019
J K.

United States
Sent September Boxes to 3 Friends
..and they all we're OVER THE MOON. Seriously the best gift idea ever!
10/18/2019
Jacqueline B.

Australia
Astral Box
I absolutely LOVE these little boxes of good vibes and love, it makes me feel so peaceful to unbox and see what goodies are waiting for me!
09/23/2019
Michelle K.

New Zealand
Astral Box [One Time Purchase]
WOW....It was so AMAZING.... Don't tell but dab a bit of the oil behind my ears & on my wrist, for a delightful scent all day... Just lovely..... THANK-YOU....
09/23/2019
Amanda F.

New Zealand
In love
Love love love!! I didn't get this quite in time for a Full moon ritual although it arrived on a day where I was having a tough time and this honestly made me feel so amazing
09/23/2019
Hellena S.

New Zealand
Magic In the mail
I love this months box the candle maid my heart sing it smells devine absolutely love you guys xx
09/17/2019
Kathryn H.

New Zealand
Earth box
Love my new crystal and face polisher. Working through my on line course. Shared the tea with my sister in uk. Savouring the body oil. Bedside treat with daily cards. All is well in the world.
08/25/2019
Stacey F.

Australia
Simply the best
I use almost all of the products I got from both of the boxes I've received so far. I'm in love (but don't tell my husband)
08/25/2019
Stacey F.

Australia
Amazing
I'm glad I found this subscription box, because I never knew I needed it until I did
08/13/2019
Hellena S.

New Zealand
1 months clean safe water
I love that this moths box is helping bring people in need 1 month of fresh clean water it's such an amazing idea
07/31/2019
Hellena S.

New Zealand
Devine
this month's box was devine me and my little girl shared the bath bomb it definitely maid her day and mine
07/26/2019
Lesley J.

Australia
Love it!!!
Love it what else is there to say