Joy Box
$30.80 $77.00
Or 6 payments from

$5.13
What's this?
$30.80 $77.00
Or 6 payments from
$5.13
What's this?
Inspired by the sun, light and solar vibes enjoy the warmth and self care of the Joy Box.

What you will discover inside...
🌻Citrine Sphere Crystal
🌻'The Light' Orange Blossom Tea

🌻Peachy Super Plump Serum
🌻Spirit Element 'Light' Essential Oil Blend
🌻 Soy Lavender Candle
(That's a total retail value of $122nzd)


This item ships from New Zealand.
WHAT'S INSIDE THE JUNE SOLAR BOX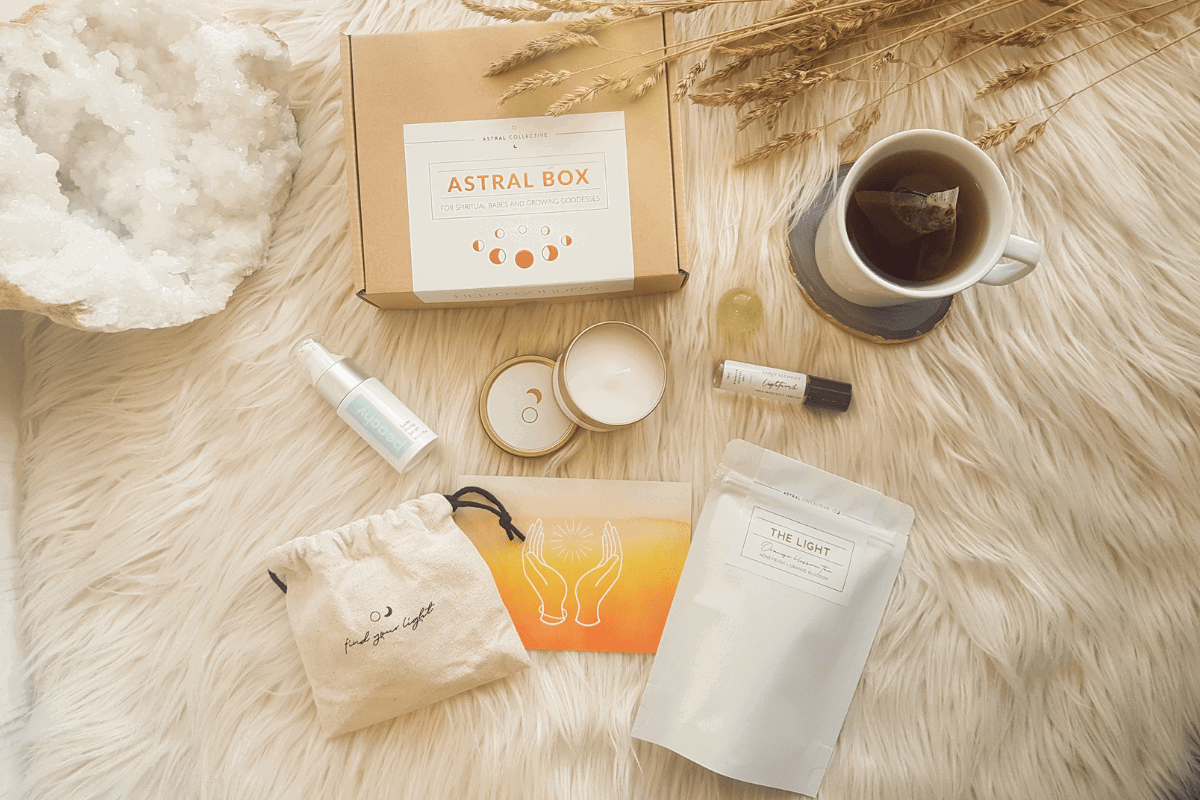 TOTAL RETAIL VALUE OF ITEMS $125.50nzd

🌞 Citrine Sphere Gemstone
🌞New Release! Peachy Super Plump Serum
🌞 'Find Your Light' Soy Candle
🌞 Brand Alert! Spirit Element Light Work Perfume
🌞 Orange Blossom Tea
WHAT OTHER GODDESSES ARE SAYING