Astral Box Lower Chakra Collection
$177.00 $231.00
Or 6 payments from

$29.50
What's this?
$177.00 $231.00
or make 4 interest-free payments of $44.25 NZD fortnightly with
More info
Or 6 payments from
$29.50
What's this?
The Lower Chakra Collection is
 all about learnings and items that align with your lower chakras, feeling grounded and self love.

It includes one of each of the January Root Chakra Box + February Sacral Chakra Box + March Solar Plexus Box. (The combined value of the items inside is over $450NZD.)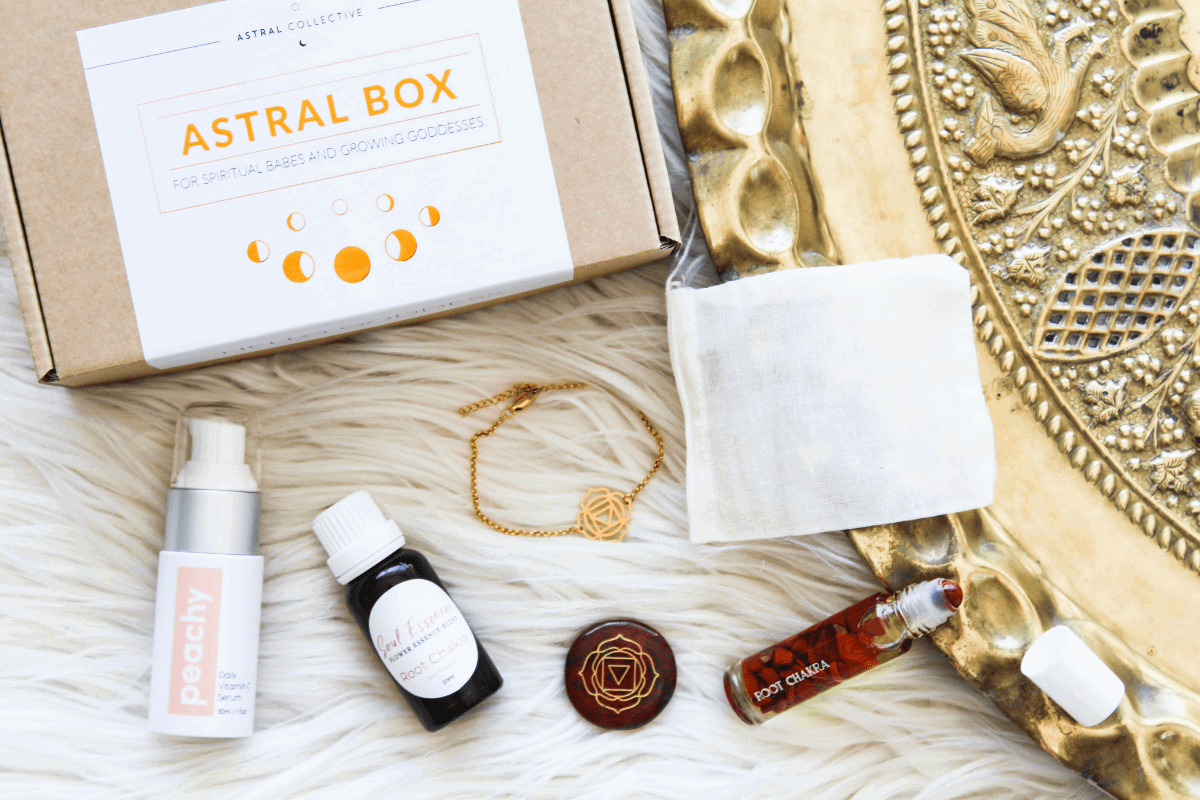 5 full size items valued at $159NZD
🍑 Vitamin C face serum by Peachy
🌺 Root chakra flower essence by Soul Nourish
💫 18K gold plated root chakra bracelet
💎 Red jade root chakra palm stone
🔮 Root chakra aromatherapy gemstone roller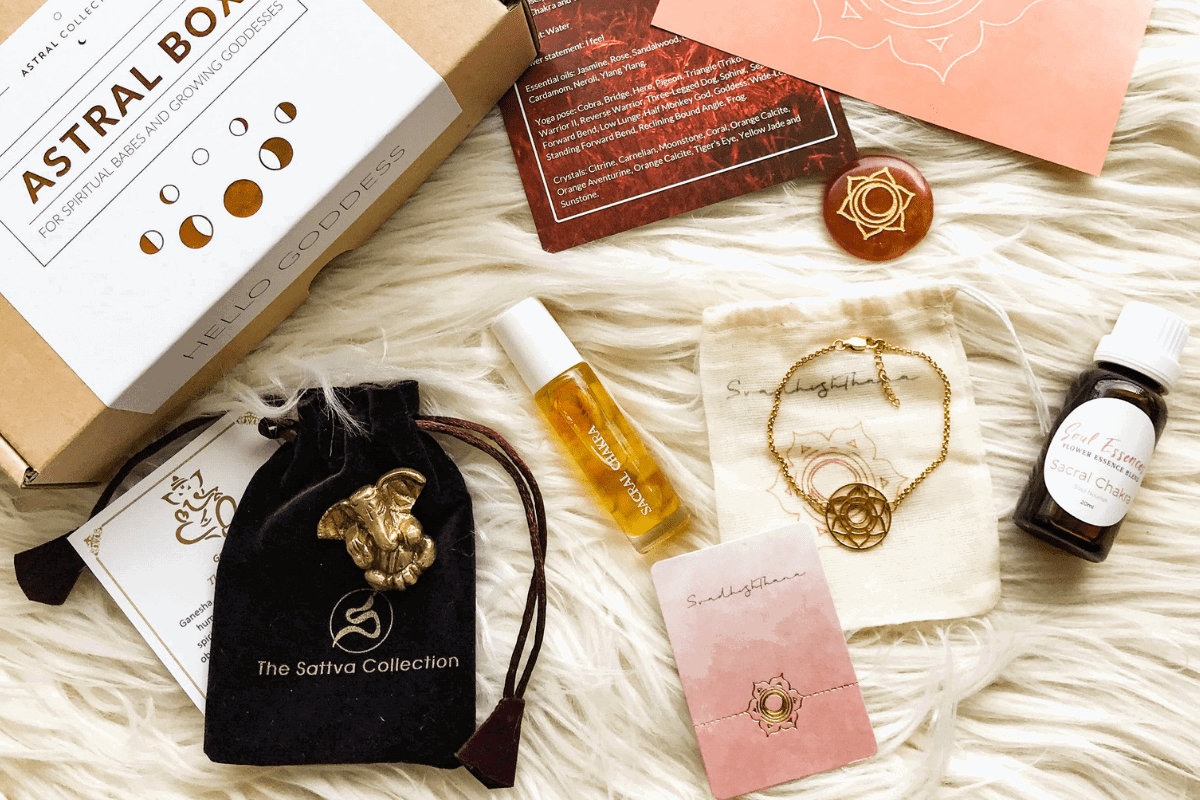 5 full size items valued at $169 NZD.
🌻Sacral Chakra Flower Essence by
Soul Nourish
@soulnourishnz
🔮 Sacral Chakra Aromatherapy Gem Roller
💫Sacral Chakra 18K Gold Plated Bracelet
💎Peach Aventurine Sacral Chakra Gemstone
❤️️A bonus gift from us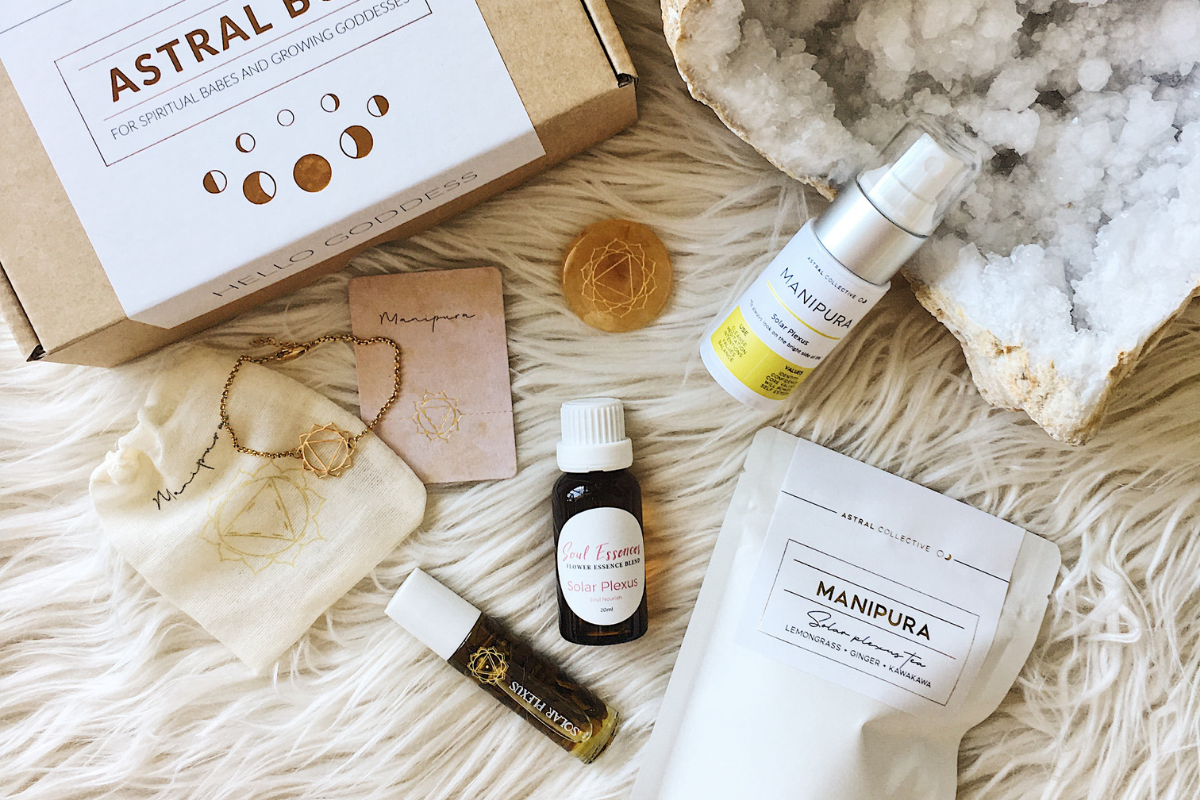 6 full size items valued at $150(NZD)
☀️ The Manipura Mist
🍵Lemongrass + Ginger + Kawakawa Solar Plexus Tea.
🐯Tigers Eye Solar Plexus Aromatherapy Roller
💫 18K Gold Plated Solar Plexus Bracelet
🌻The Soul Nourish Solar Plexus Flower Essence
⭐️Golden Quartz Solar Plexus Palm Stone