'Your Foundation' Box Collection
$171.00 $231.00
Or 6 payments from

$28.50
What's this?
$171.00 $231.00
or make 4 interest-free payments of $42.75 NZD fortnightly with
More info
Or 6 payments from
$28.50
What's this?
The  'Your Foundation' Box collection is 3 boxes in total. It is the ultimate re-boot, kickstarter and personal journey! Work through setting a solid foundation for your life, ridding yourself of what is holding you back. Moving into your creativity and passion and discovering your personal power!
The Grounding Box

The Creativity Box

The Personal Power Box
The Total Retail Value of these boxes that you will receive is over $450NZD!

Each of these boxes creates the foundation for the one that follows. The themes are based around the Lower Chakras, starting with the Root Chakra, and finishing with the Solar Plexus Chakra. Each Chakra and Box brings you learnings, feelings of grounded-ness, release and personal development. 
Begin your reset and new journey right now...
You can take a look at all the items inside below.
Shipping
We've got you covered! So you can shop online stress free.
If your parcel is lost in the post we provide a replacement to you at no charge. If your items are damaged during delivery, we will provide a replacement to you at no charge.*
We Ship To:
Prices will show in New Zealand Dollars ($NZD) and not your local currency. In most cases it is a lot cheaper for you! YAY! 
New Zealand:

 

Free Shipping.
Australia:

 

$4.32 ($3.99AUD) International Shipping OR $10.80 DHL Express ($9.99AUD). 
United States:

 

$10.70 ($6.98USD) International Shipping.
Canada: $18.00 ($15.50CAD) International Shipping.
United Kingdom:

 

$19.50 (£10 GBP) International Shipping.
Europe:

 

$17.37 (€10 EUR) International Shipping.
Asia:

 

$14.99NZD International Shipping.
To find out more info on shipping you can enter your address and country into checkout! This will calculate it based on address. 
We've added in estimations for local currencies in brackets. These are not set and will vary with exchange rates. 
* To find out more details about getting replacements for lost of damaged items take a look at our comprehensive guide here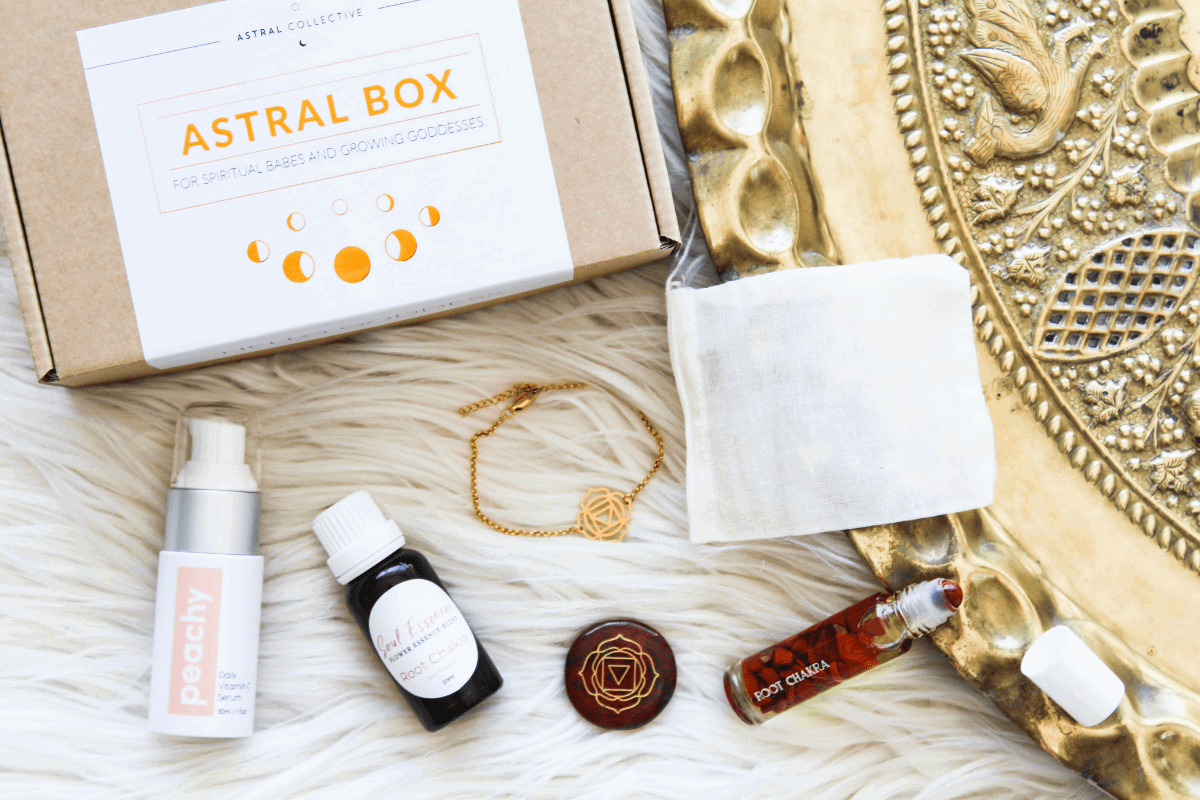 5 full size items valued at $159NZD
🍑 Vitamin C face serum by Peachy
🌺 Root chakra flower essence by Soul Nourish
💫 18K gold plated root chakra bracelet
💎 Red jade root chakra palm stone
🔮 Root chakra aromatherapy gemstone roller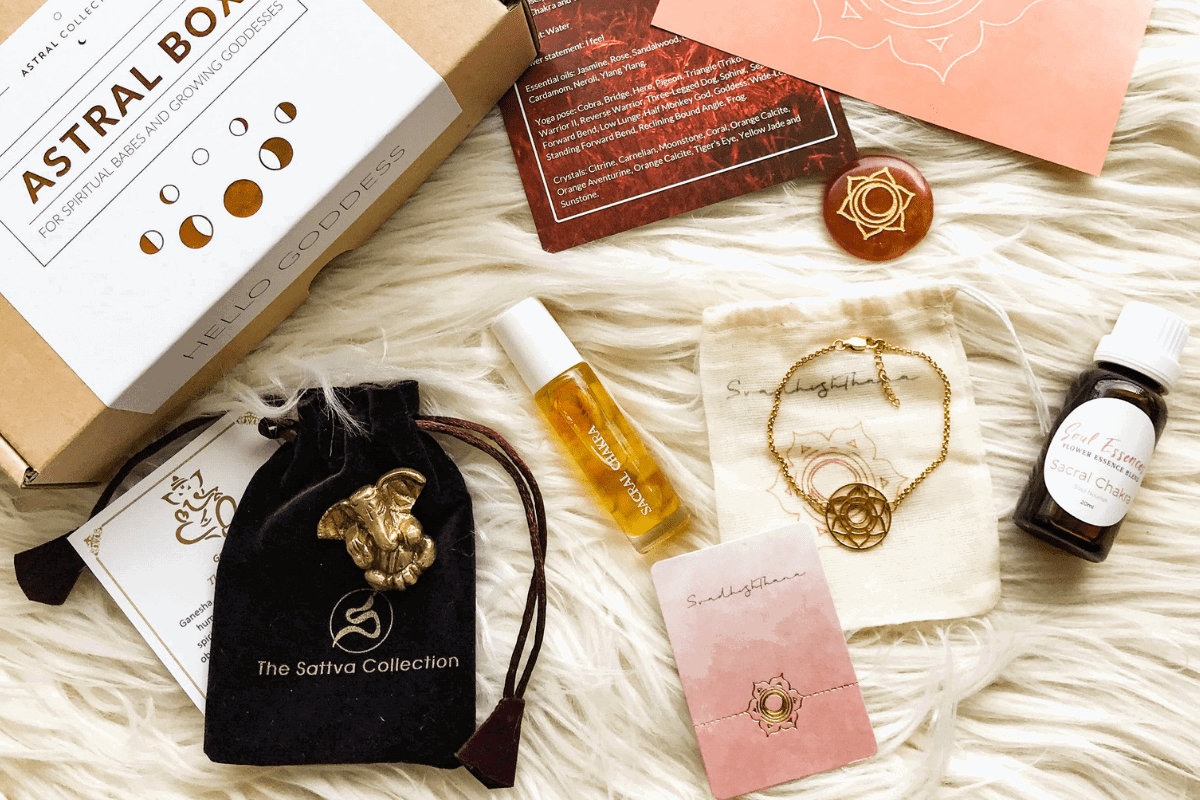 5 full size items valued at $169 NZD.
🌻Sacral Chakra Flower Essence by
Soul Nourish
@soulnourishnz
🔮 Sacral Chakra Aromatherapy Gem Roller
💫Sacral Chakra 18K Gold Plated Bracelet
💎Peach Aventurine Sacral Chakra Gemstone
❤️️A bonus gift from us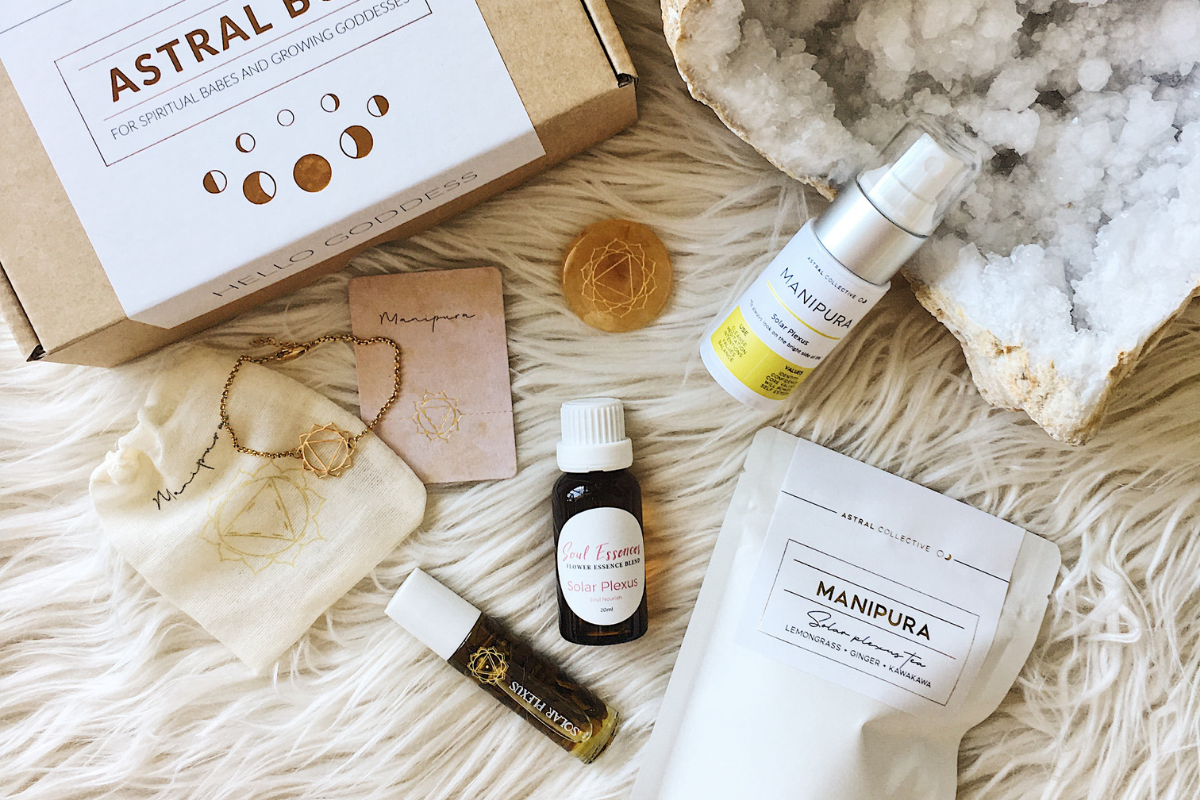 6 full size items valued at $150(NZD)
☀️ The Manipura Mist
🍵Lemongrass + Ginger + Kawakawa Solar Plexus Tea.
🐯Tigers Eye Solar Plexus Aromatherapy Roller
💫 18K Gold Plated Solar Plexus Bracelet
🌻The Soul Nourish Solar Plexus Flower Essence
⭐️Golden Quartz Solar Plexus Palm Stone