Whether you're a Spiritual Babe or a Growing Goddess, Astral Box has all the tools you need for a life with more meaning, and daily magic.

Each months box is themed to bring joy, to try new things and create daily magic because what we do daily creates the life we want.
Curated with love and good vibes. All boxes are Cruelty Free.
We don't do things by halves, we aim to have 4-5 full size products in each box with a total retail value of $140 - $160 nzd. Everything else is additional. Take a look below at the type of items we may include.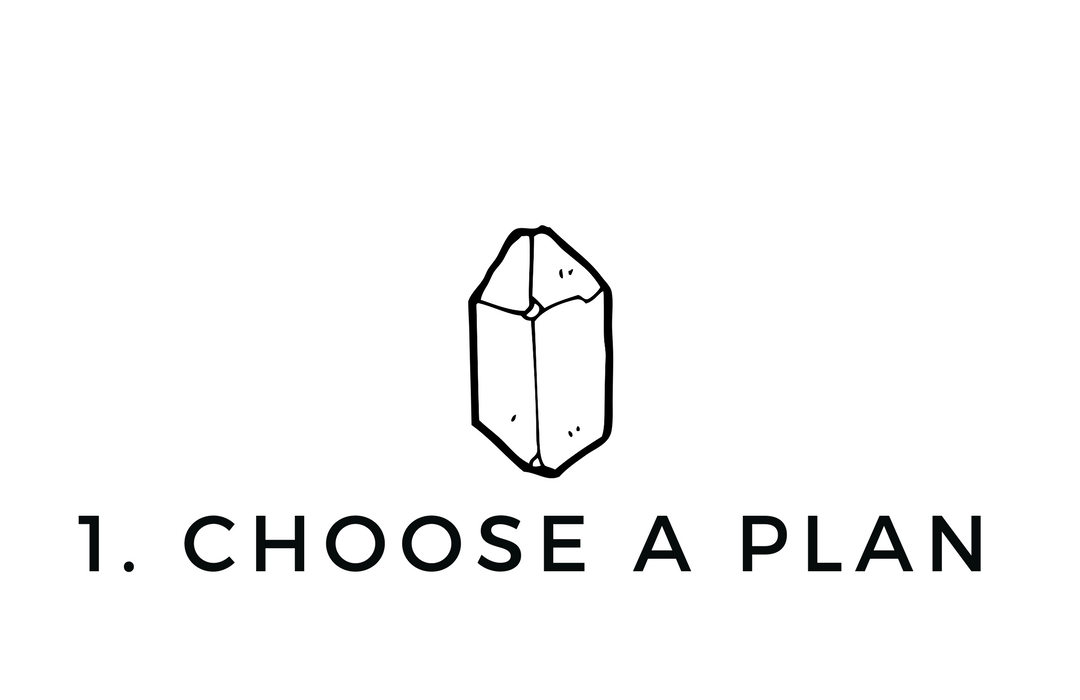 Choose a one time purchase or a subscription plan that suits you and join the monthly magic.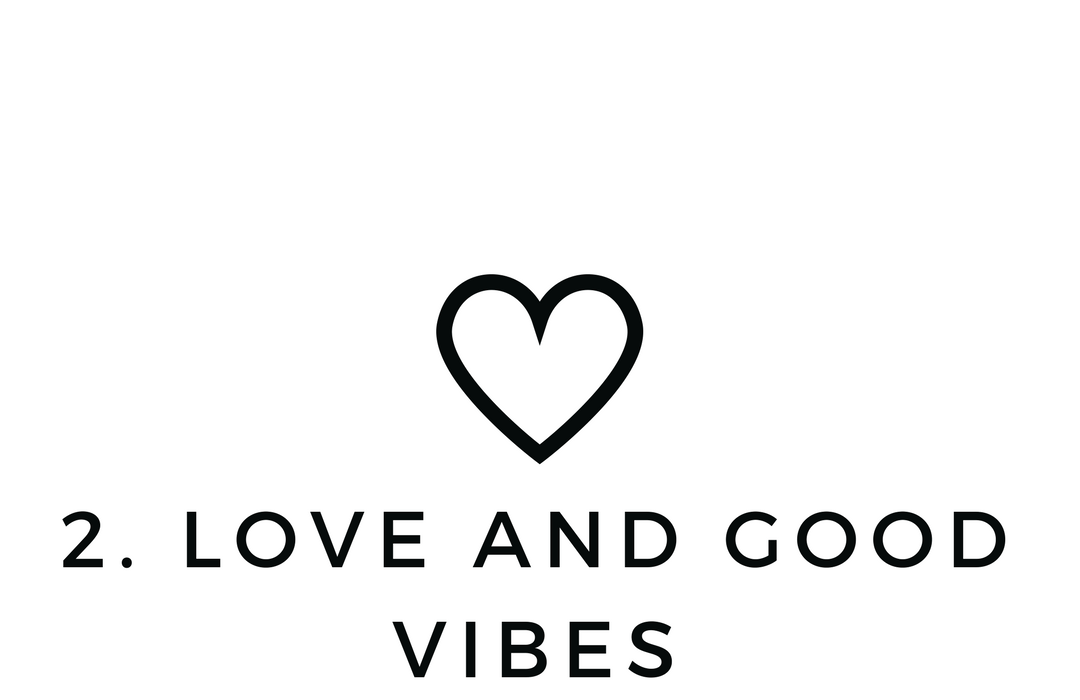 Each month is themed and curated with love and good vibes. Your Astral box is shipped automagically during the 2nd week of each month.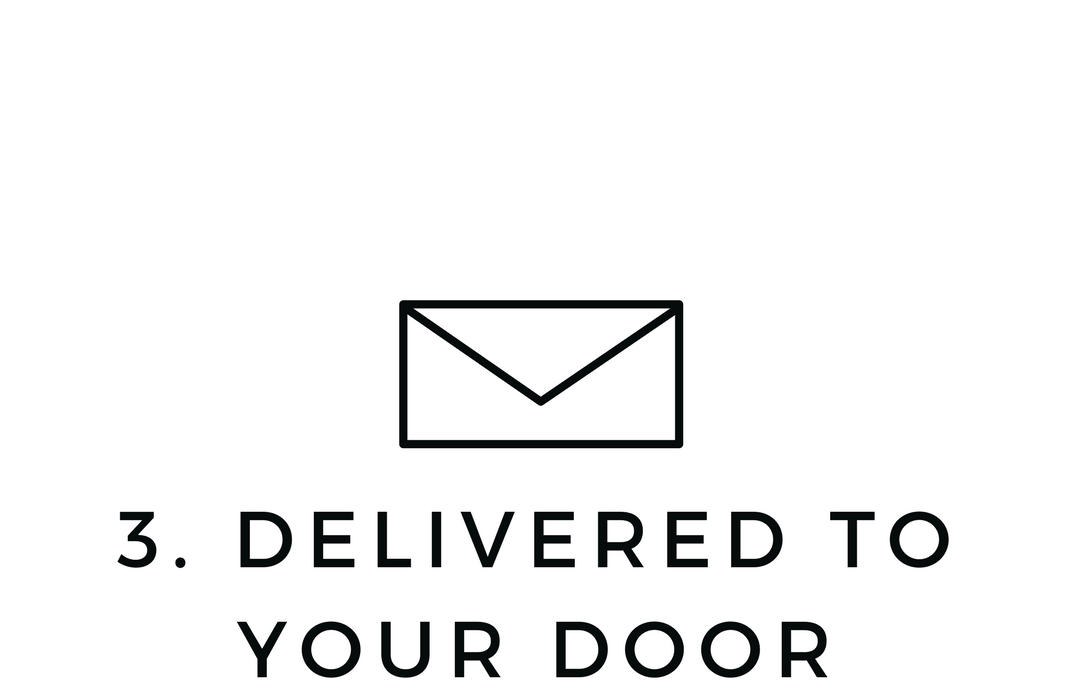 Monthly magic delivered to you. Typically babes receive their astral box during the 2nd to 3rd week of each month.
SUBSCRIPTION PLAN OPTIONS
*free shipping applies to only NZ, AUS, US, CAN, UK and EUROPE (See the full list in our FAQ)
THE NOVEMBER BOX: FLOWER CHILD EDITION
(TOTAL RETAIL VALUE $144 NZD)
Get ready for Sunshine Feelings, Petal Vibes and Flower Magic!
What's inside the Flower Child Box...?
Flower of Life Crystal Grid:
Use this sacred geometry and your new crystals to celebrate the framework of the universe represented in this pattern.
Mini Crystal Grid Kit:
A mini crystal kit to use with your crystal grid! Raw citrine for manifestation and sunshine + clear quartz points to amplify, energise and heal.
Desert Rose Crystal:
Use with your crystal grid for clarity if mind, helps with muddled thoughts.A type of selenite gypsum that is forms "petals" through natural elements.
Flower Soy Candle:
Premium soy wax lovingly hand poured will last you up to 9 hours. Infused with rose petals and Clear Quartz to harness flower power and bring out your inner flower child.
Flower Patch:
Stay wild flower child with your new Flower patch that can be attached to bags, clothes or where ever you like!
Don't Kill My Vibe Smokeless Smudge Mist:
Sometimes burning smudges is a lil hard (especially at work... ). Now you can carry it in your bag for good vibes and cleansing where ever you go. Enjoy the mystical, slightly spicy, woody aroma of the Palo Santo + Frankincense Floral Water blend.
Flower Child Facial Steam:
Breathe deep and reconnect with yourself while this heavenly floral steam made of a blend of flowers + herbs soothe, calm and heal while promoting skin circulation.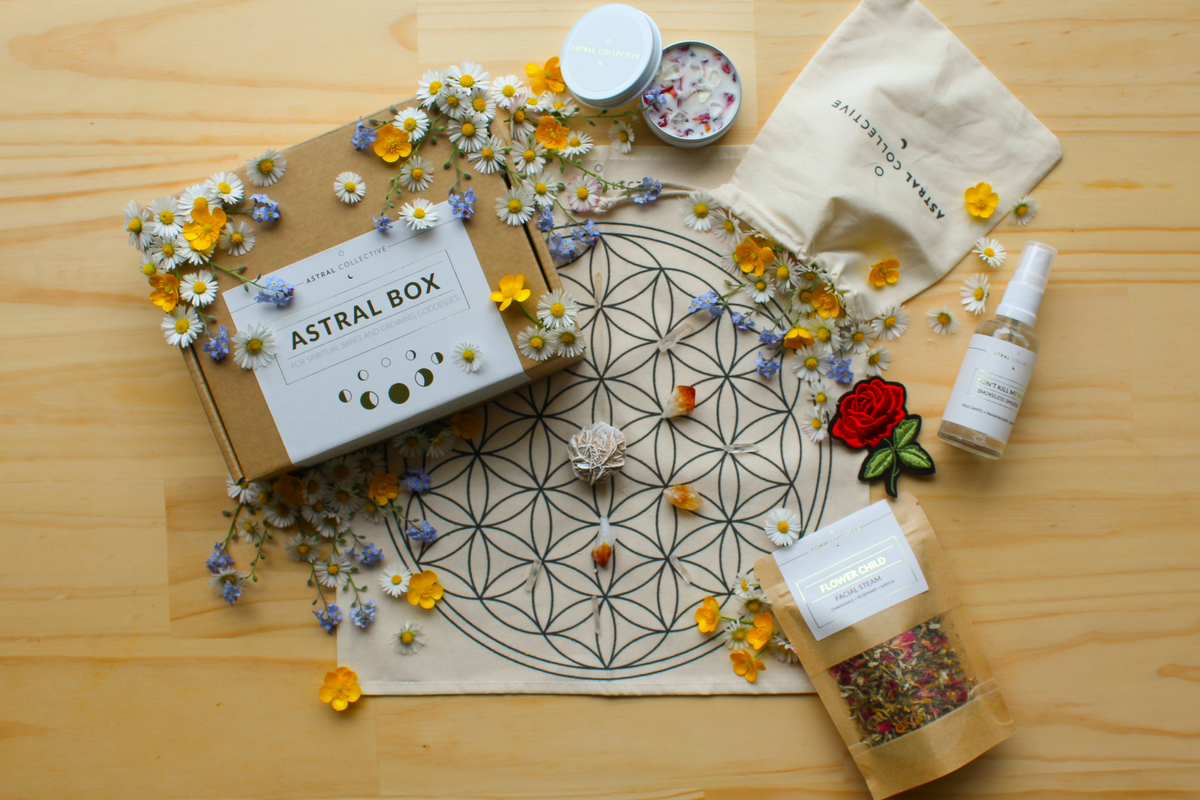 See what was in October's Astral Box Mermaid Edition.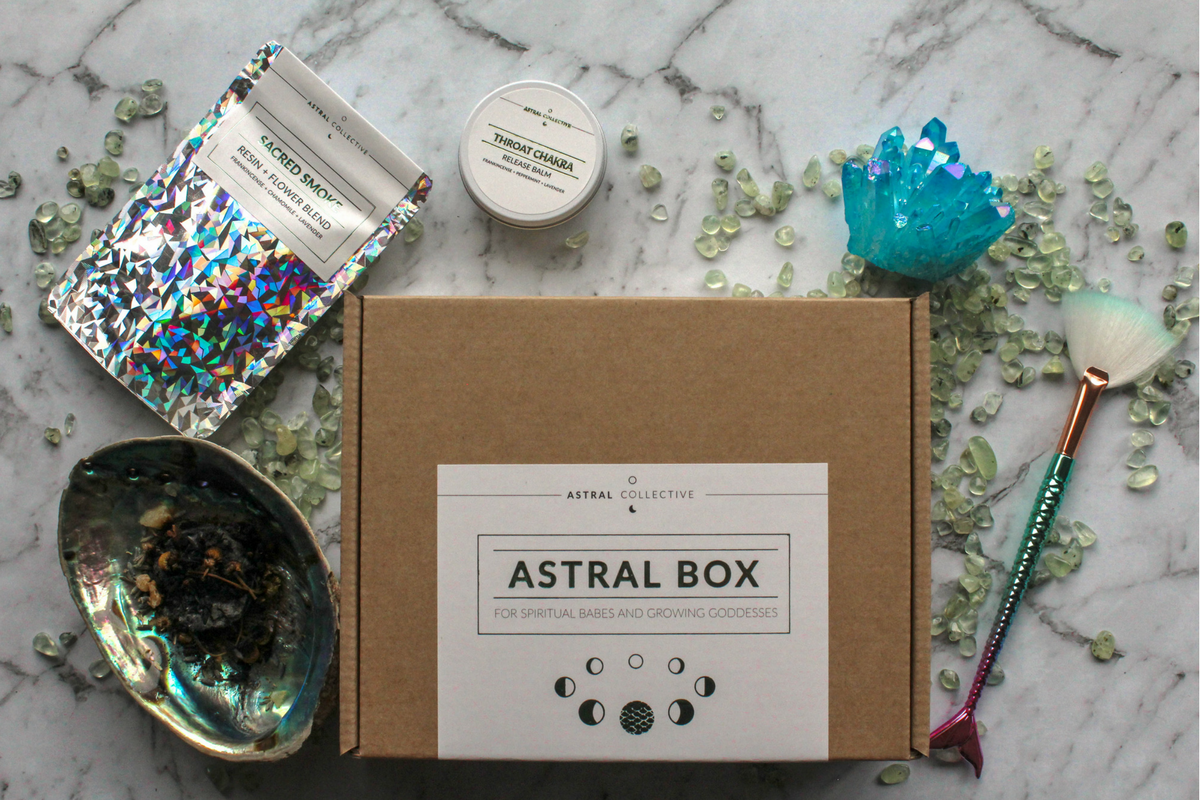 Visit our FAQ page for more information about how often you are charged, shipping times or anything else. Reach out to hello@astralcollective.com if you still need some help.
FAQ